END OF LIFE VEHICLES (ELV)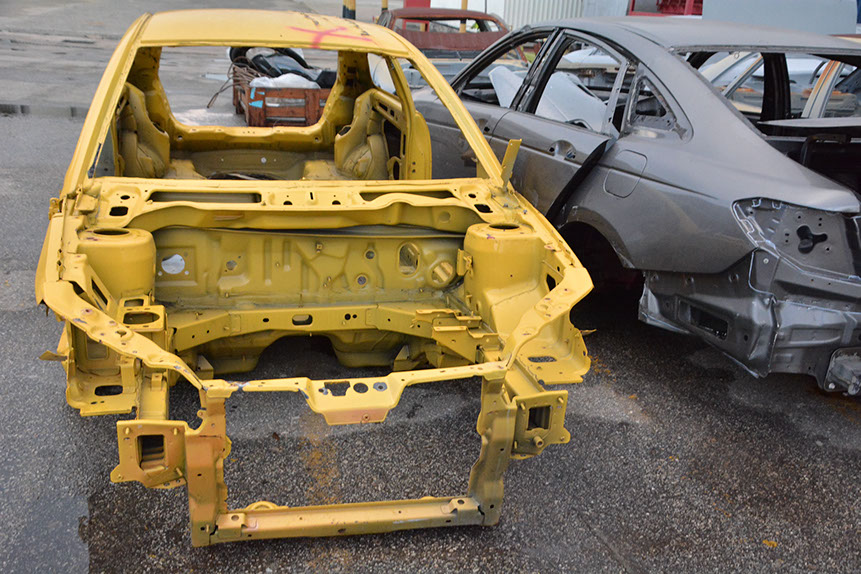 VEHICLES THAT EXCEEDED THE LIMITS SET BY MANUFACTURERS ARE KNOWN AS END OF LIFE VEHICLES (ELV). DUE TO THE ABSENCE OF REGULATIONS WHICH LEAD TO IMPROPER DISPOSAL AND HANDLING, THE STOCKPILE OF ELV WILL AFFECT THE ENVIRONMENT SUSTAINABILITY.
Given the concern of stranded ELV, DHES has developed its own platform for dismantling and disposing ELV. Equipped with standard dismantling equipment/tools supported by highly trained technicians, DHES launched the first of its kind facility in 2015 to manage the disposal and scrap of ELVs.
Working closely with government and local authorities, we tow abandoned ELVs (old vehicles such as car, compactor truck and open tipper) to our ELV Facility in Batu Muda Depot and dismantle the ELVs into saleable parts/scrap metal. Our aim is to make dismantling and recycling of ELVs more environmentally friendly. It is also to push producers to manufacture new vehicles without hazardous substances (in particular lead, mercury, cadmium and hexavalent chromium) thus promoting practice of 3R for end of life vehicles.
If you have any inquiry please leave your comment here and we will reply back as soon as possible. Thank you.